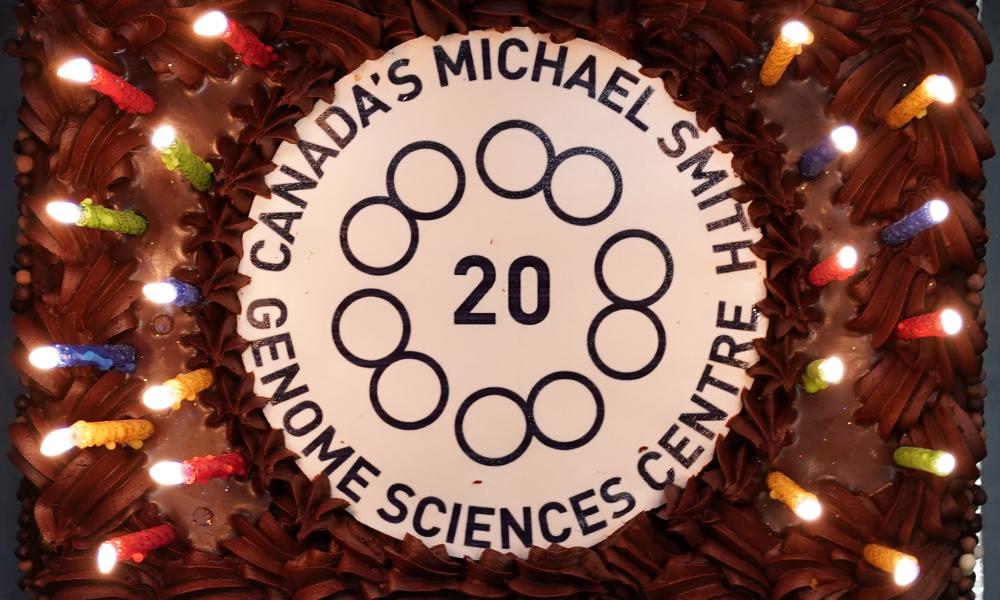 This time last year we were in the midst of celebrating the GSC's twentieth anniversary! Now, with all of us maintaining safe distances during the COVID-19 global pandemic, we can look back on these events with a greater appreciation for a glorious time when we were all able to be together.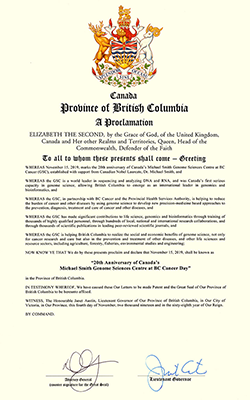 True to our most core value, our celebrations were rooted in science. On November 15, 2019 over 500 people visited our Echelon site to see our technology platform. Guests learned of our history and its Nobel roots and of our significant contributions to the advancement of genomics, bioinformatics, biotechnology development, cancer and rare disease research, and toward humanity's fundamental understanding of the code of life itself. All three floors were open for tours from staff draped in genomes and helices, while music billowed through the centre and guests sipped science-inspired cocktails.
On November 21, the first day of the 2019 BC Cancer Summit, we held a scientific symposium, featuring 16 speakers—researchers, partners, former trainees, leaders in genomics and others—highlighting the technology advances, scientific investigations and ground-breaking discoveries that have helped advance life science. The event brought together current GSC scientists and staff, former colleagues, alumni, collaborators, and friends, all sharing a passion for employing genomics to cure disease and improve human lives. Many shared words of thanks to the GSC for its contributions to science and research, including our patients and collaborators.
---
In case you missed it: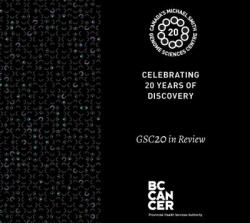 GSC20 in Review, commemorates our 20th anniversary with memorabilia, summaries of symposium presentations, photos, videos and more.
---
Learn more about our story.
Read the B.C. Government's Proclamation declaring 15 November 2019 as "20th Anniversary of Canada's Michael Smith Genome Sciences Centre at BC Cancer Day".
Hear our peers, partners and a patient share congratulations and stories of collaboration with the GSC.
Learn about our past accomplishments, our current team of world-class scientist and our current research programs in Celebrating 20 years of discovery.
Learn about the twenty incredible ways the GSC made a global impact over our first twenty years.
Read about the Honourable Premier of British Columbia, John Horgan's visit to the GSC.
Listen to Gene Machines: an acoustic exploration of genome science.