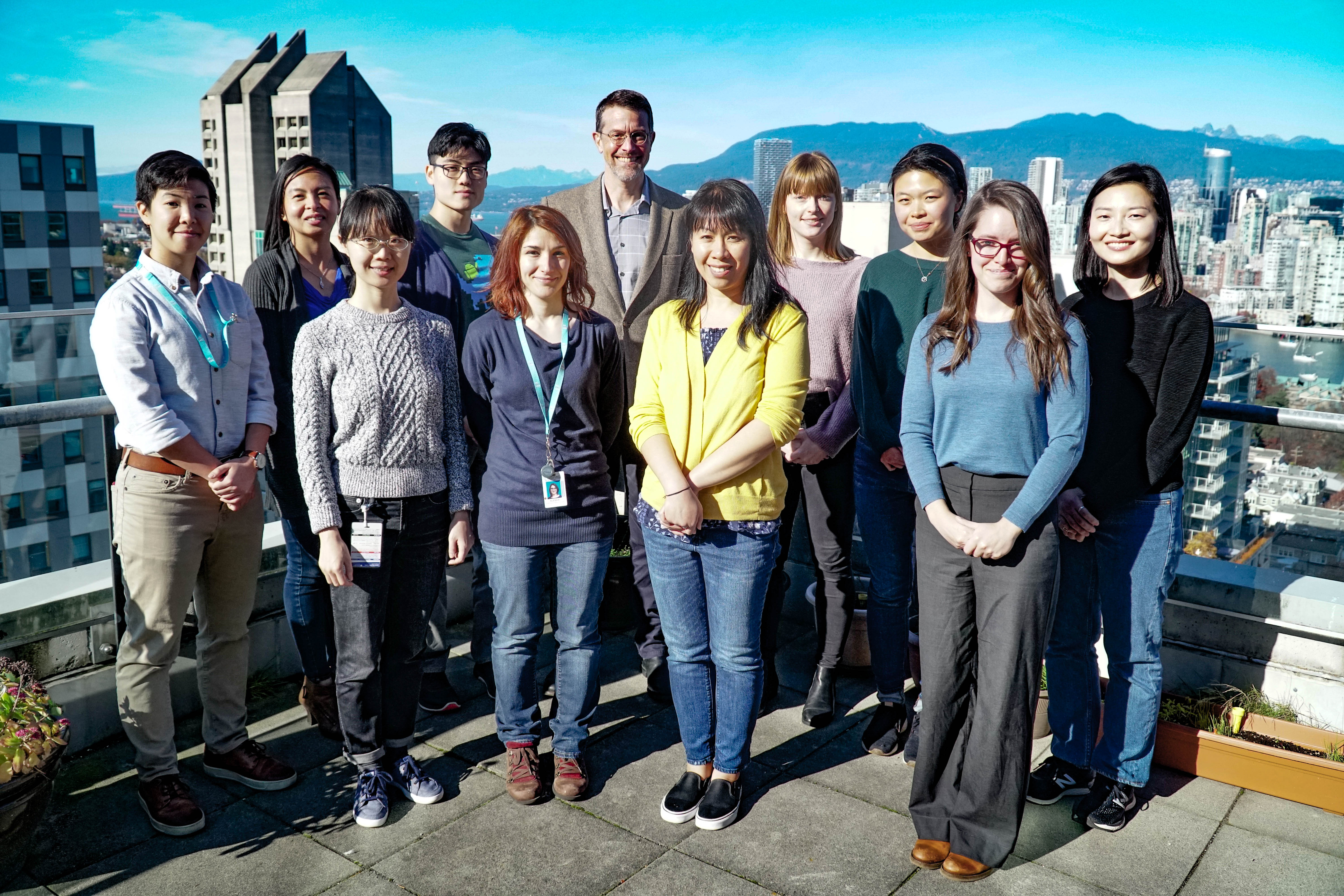 Graduate students in the Marra lab are in the UBC Bioinformatics Training Program, UBC Genome Sciences and Technology Program (GSAT), and the UBC Medical Genetics Program. Trainees are working on characterizing cancer driver mutations and other alterations relevant to cancer, or on projects designed to identify and study critical cancer genes and pathways
Location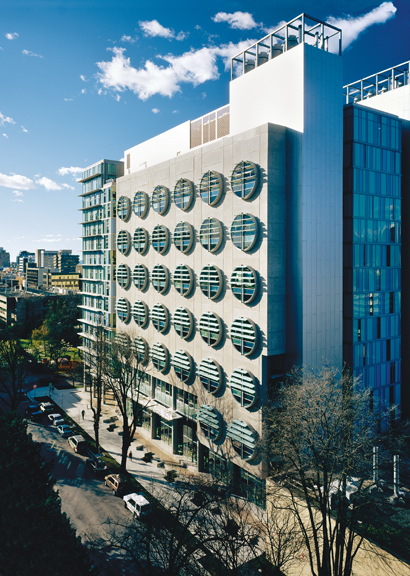 We are located at the BC Cancer Research Centre.
675 West 10th Avenue 
Vancouver, British Columbia
V5Z 1L3 
Alumni
Comprehensive and integrative analysis of the KMT2D regulome.

James Topham, MSc. student.

Bioinformatic approaches for identifying single nucleotide variants and profiling alternative expression in cancer transcriptomes.

Dr. Rodrigo Goya, Ph.D. student.

The MEF2B regulatory network.

Dr. Julia Pon, MD / Ph.D. student.

Generation and characterization of a lysine (K)-specific methyltransferase 2D knockout human cell line.
The Regulatory Landscape of the Glioma-associated Transcription Factor Capicua.
miRNA sequence analysis reveals cancer subtypes that correlate with tumour characteristics and patient outcomes. 

Dr. Emilia Lim, PhD student and Postdoctoral Fellow.

Computational tools for CNV detection using probe-level analysis of Affymetrix SNP arrays: Application to the study of CNVs in follicular lymphoma.

Dr. Noushin Farnoud, PhD student and Postdoctoral Fellow.

Genomic studies of the normal and malignant neural crest.

Dr. Olena Morozova, PhD student.

Mutation discovery and characterization in lymphoid neoplasms using massively parallel RNA and DNA sequencing.

Dr. Ryan Morin, MSc and PhD student.

Biochemical characterization of FOXO1 mutations in lymphomas.

Dr. Isabel Serrano, Postdoctoral Fellow.

Massively parallel genomic sequencing for clinical identification of mutations that cause intellectual disability. 

Dr. Farah Zahir, Postdoctoral Fellow.

The evolution of 5-FU drug resistance in colorectal cancer.

Dr. Jill Mwenifumbo, Postdoctoral Fellow. 

Identification of MLL2 targets and synthetic lethal interactors.

Dr. Maria Mendez-Lago, Postdoctoral Fellow. 

Bioinformatic analysis of cis-encoded antisense transcription.

Dr. Sorana Morrissy, PhD student

Methods for transcript variant discovery and alternative expression analysis - application to the study of fluorouracil resistance in colorectal cancer.

Dr. Malachi Griffith, PhD student.

Analysis of primary human cancers: from single genes to whole transcriptomes.

Dr. Trevor Pugh, PhD student

Cloning and annotation of novel transcripts from human embryonic stem cells.

Jaswinder Khattra, MSc. student.

Analysis of undifferentiated human embryonic stem cell lines using serial analysis of gene expression.

Angelique Schnerch, MSc. student.

A functional genomics approach identifies novel genes involved in steroid-hormone induced programmed cell death in Drosophila.

Dr. Suganthi Chittaranjan PhD student, Co-Supervised with Sharon Gorski.

Identification of echinus and characterization of its role in Drosophila eye development.
Common regulators of apoptosis and autophagy-an analysis of known cell death genes in starvation induced autophagy.
Undergraduate researchers:

Ishika Luthra
Dianne Wu 
Alison Lee 
Jasmine Lin
Jess Paul
Pierre Cheung
Shaun Drummond
Eric Zhao
Sasha Maslova
Kevin C. Yang