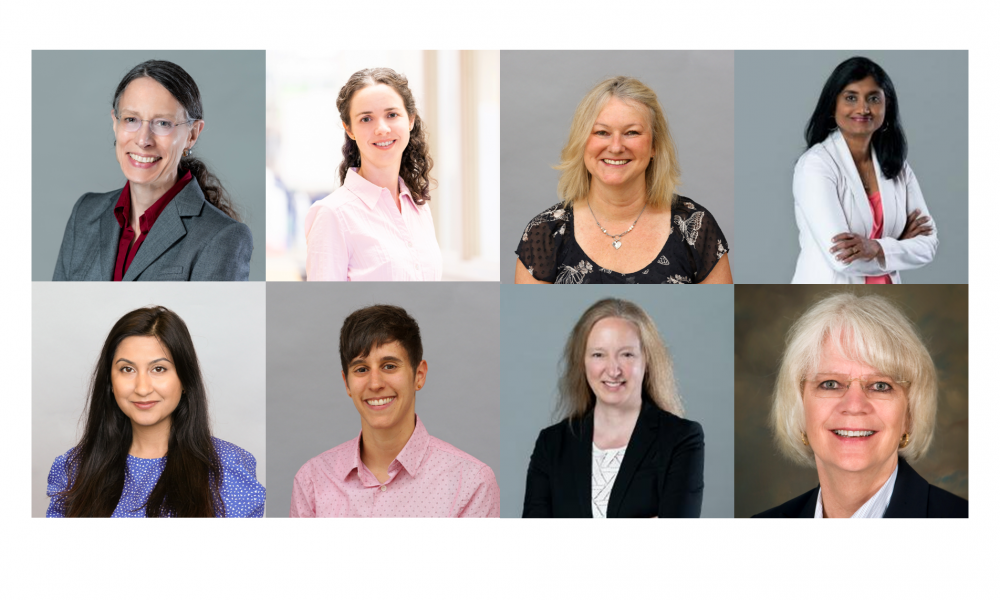 March 8 was International Women's Day—a day to celebrate the impact that women and girls have had in the advancement of society, politics, economics and human knowledge. In honour of this day, meet some of the women working here at the GSC. 
---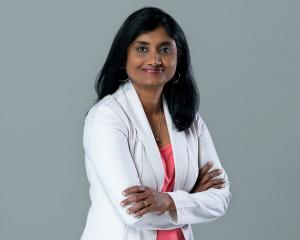 Miruna Bala
Head, Quality Systems
What motivated you to work in genome science?
I like solving complex mathematical problems. In addition, I like biology in general, because I think the human body and all systems within are extremely complex. Because of my interests in both mathematics and biology, I completed my engineering degree in bio-resources engineering and moved into the genomics field. Genomics presents an opportunity for me to understand the complex systems within the human body. At the same time, it also provides me an opportunity to apply my interest in problem solving when we design quality systems processes and procedures for genome sequencing activities within the GSC.
What advice would you give to women wanting to pursue a career in this field?
My advice for women wanting to pursue a career in this field is to first research the genomics field to find out the various career opportunities available. I'd also suggest that spending some time to assess your personal goals. Think about your 5 year and 10 year goals. Once these steps are complete, focus on moving towards your career goals in the genomics field through further research, education, co-op programs, attending conferences and building connections. 
Who inspires you and why?
As a child I was inspired by the former prime minister of India, Indira Gandhi. I was truly amazed how she managed to be elected as the first women prime minster in a country in which women are still fighting for their rights. Now, I am inspired by all women who are holding higher level positions with tremendous responsibility at work and managing a family including children at the same.
---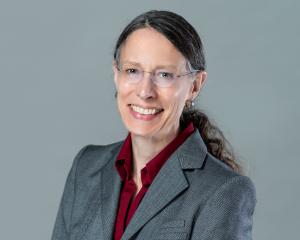 Dr. Sharon Gorski
Distinguished Scientist
What motivated you to work in genome science?
Too many of my family members have had cancer. Cancer is an unsolved problem with an enormous need for new and improved treatment options and strategies.
What advice would you give to women wanting to pursue a career in this field?
Follow your passions and be perseverant.
Who inspires you and why?
All those battling disease and maintain hope, humour and courage.
---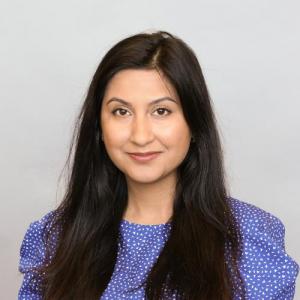 Aumbreen Akram
Laboratory Coordinator
What motivated you to work in genome science?
I always wanted to work in a field where I can contribute to reducing the impact of human illness. The Genome Sciences Centre is an esteemed genomics and cancer research institute with programs like POG (personalized oncogenomics). POG involves personalized medication on the basis of cancer patients sequencing data. I am proud to be a part of it as it represents the future of health care where science and the clinic inform each other.
What advice would you give to women wanting to pursue a career in this field?
I believe that this is a challenging field and to be successful you should be flexible and open to learning new skills. This way you can set yourself to take advantage of new opportunities.
Who inspires you and why?
The biggest inspiration in my life is my parents. They taught me to be resilient, how to cope with life challenges with a smiling face and always stood by me. My parents made me a strong woman that I am today.
---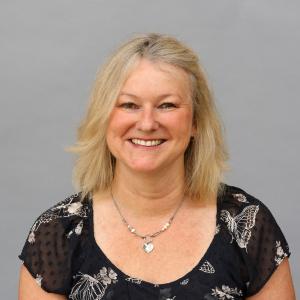 Fiona Wallace
Head, Finance
What motivated you to work in genome science?
What motivated me to work at Genome Sciences Centre was being a part of team in the leading edge of health care. It made me excited to apply for a position that would allow me to continue my career as a Professional Accountant, while providing an opportunity to contribute back to the community. 
As a Finance Administrator, my main goal is to allow the scientists to focus on their research while knowing the finance team is taking care of all the financial needs.  From a personal perspective, the GSC finance team is providing a small piece of the pie in contributing to the cure of cancer.
What advice would you give to women wanting to pursue a career in this field?
Whether you are looking for a career in the field of science, accounting or something else, you need to follow your passion. Pursue a career that feels natural and right for you. Don't be afraid to step out of your comfort zone or let fear hinder your choice. When obstacles show up, don't give up! There is always another path. Talking to family or mentors helped me with alternative solution and/or direction in order to overcome challenges. As long as you follow your passion, you will always find your end goal that is right for you. You just need to get started and believe in yourself.
Who inspires you and why?
Once I pursued my field of interest, it was my family who first encouraged and supported me. With work, education and exams all at the same time it was a challenge. My family was always there cheering me on to let me know that I could do it. Once in the field, it was my manager and leaders who inspired me. As mentors, they provided me with their knowledge, experience and understanding, while giving me the opportunities to grow and develop to the position I am in now.
---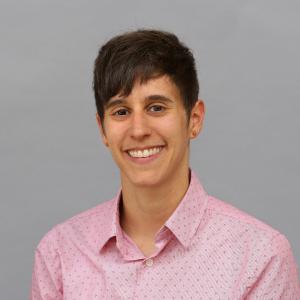 Reanne Bowlby
Assistant Bioinformatics Coordinator
Who inspires you and why?
I attended a workshop this weekend called Decolonization through Reconciliation, led by 2 very inspiring women, Rhiannon Bennett and Andrea Hilder of Humming Birds Rising Consulting. They are doing the hard work of helping Canadians understand the devastating impacts of colonization and racism, and their effects on Indigenous people.  
---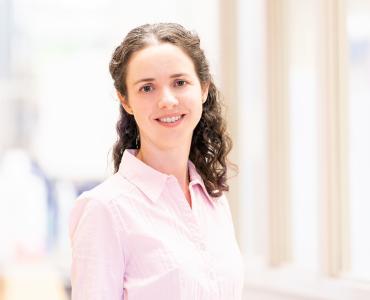 Dr. Erin Pleasance
Staff Scientist 
What motivated you to work in genome science?
I was fascinated in high school by Mendelian genetics, and by the amazing process of transcription and translation. Molecular genetics was therefore a natural field for me to pursue in university. I had a side interest, which I thought was completely unrelated, in programming and algorithm design. I never would have thought to enter the area of genome science, which was only newly emerging at the time, if it wasn't for the encouragement of several professors in both computer science and genetics. They introduced me to the idea of bioinformatics just as the draft human genome was being completed, and the possibilities of genomic data were opening up whole new fields of research.
What advice would you give to women wanting to pursue a career in this field?
Don't be afraid to be the odd one out. Just because you're different from the other people in the room doesn't mean they won't respect you, listen to you and support you. I have been very fortunate to have had quite positive experiences throughout my career, even when I've realized looking around a meeting room that I'm the only woman present. The field of genomics has also changed dramatically since those times, with a much higher proportion of women overall.
Who inspires you and why?
Although it is a bit cliché, I have to say I have great respect for my mother, Jane Garland. In her training as a psychiatrist in the 1980s, she was one of the only women in her residency program, but she always had a positive attitude and never let herself be limited by what was typical or expected. Growing up, I thought it was completely normal for a mother of three to also be a respected clinician and researcher. As a mother of three now myself, I have an even greater admiration for what she achieved.
---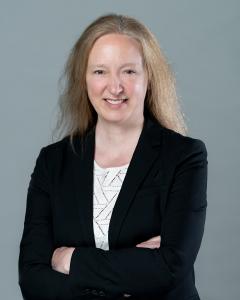 Karen Mungall
Group Leader, Bioinformatics Analysis
What motivated you to work in genome science?
I actually got into genome science through a friend of a friend. I was looking for my first job, and a new lab was opening up at the Sanger Centre. I was excited to be starting something new that had potential to improve human health.
What advice would you give to women wanting to pursue a career in this field?
It is an exciting and fast paced field to work in, so be excited by and open to change, and enjoy working on new challenges every day. Genome science is a broad field which involves working with multidisciplinary teams, so being able to communicate well with people with different specialties is very important.
Who inspires you and why?
I am inspired by Professor Sir John Sulston, who I was fortunate enough to work with at the Sanger Centre. He was a passionate and committed scientist who was able to garner the best work from everyone around him. He was very humble believing success is a team effort, and always liked to acknowledge milestones with a cake celebration! 
---
Marilyn Gillespie
Head, Administration & Human Resources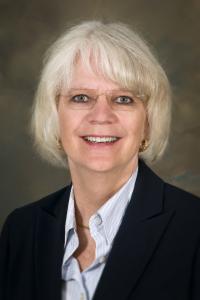 What motivated you to work in genome science?
I was working in corporate HR when I came across a job posting for the the Genome Sciences Centre in 2007. I read up on the GSC and was very intrigued by the work they did. Based on personal history—with family members and my best friend having had cancer—I thought, yes! That sounds like a good place to be. 
HR in research has a different context to it than corporate HR. It is exciting! Scientists all have their own specialties, and by working at the GSC I get to become familiar with all of the different research projects being done here. In my role, I get to assist in making these projects happen. We bring in people from around the world, including visiting scientists, post-docs and trainees, to collaborate and work on projects together. By taking care of the administrative side of things, we contribute to reducing the burden of cancer by letting the scientists focus on their research.  I feel privileged to be a part of it.    
Who inspires you and why?
All of the scientists and staff here at the GSC inspire me. I am very well aware that many of them could choose to work in industry, likely with higher salaries. But it is their dedication to reducing the burden of cancer that keeps them here. I'm also inspired by people diagnosed with cancer. It is their determination to fight and beat this disease that sets an example for all of us.