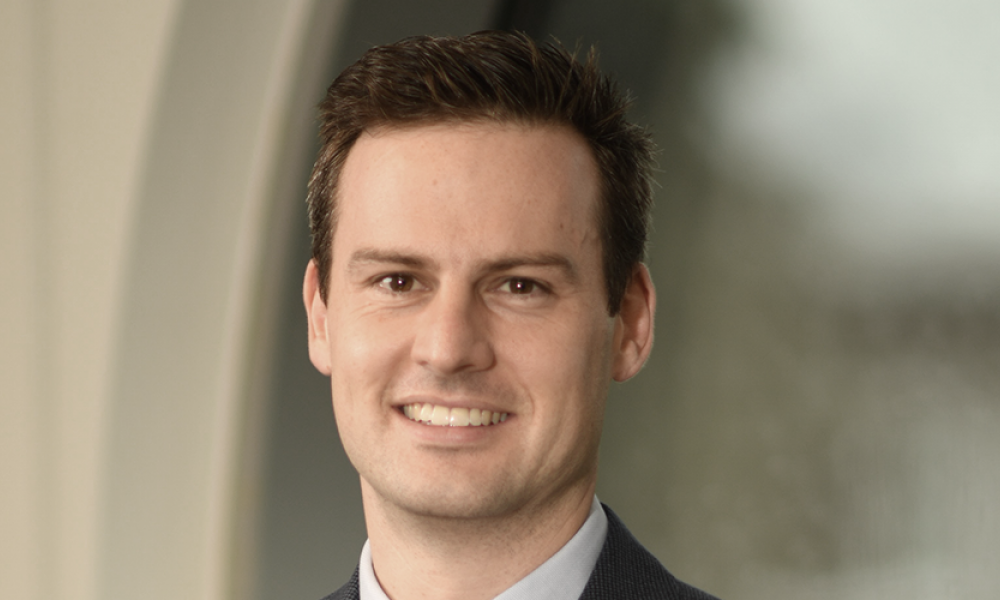 Dr. Alexander Wyatt, Assistant Professor in the Department of Urological Sciences at UBC and Senior Research Scientist at the Vancouver Prostate Centre, has recently joined the GSC as a Scientist.
Dr. Wyatt received his PhD in human genetics from the University of Oxford and conducted his postdoctoral research at the Vancouver Prostate Centre. In 2015, he became a UBC faculty member and Senior Research Scientist at the Vancouver Prostate Centre where he began his independent research program with a focus on metastatic prostate and bladder cancers.
"Current treatments for metastatic prostate cancer are palliative, and while there are targeted therapies being developed, there is no real roadmap for how to select the right therapy, or the right sequence of therapies, for metastatic genitourinary cancer patients," says Dr. Wyatt. "The main goal of my research is to optimize patient care by incorporating genomics into a diagnostic framework."
Most prostate cancer metastases are located in the bone or in other regions that are notoriously challenging to sample. To enable genomic profiling of these cancers, Dr. Wyatt's team has pioneered methods for circulating tumour DNA analysis of prostate cancer from minimally invasive blood samples. They have developed targeted sequencing approaches, built custom bioinformatic software and have amassed thousands of samples and corresponding clinical data from men with metastatic prostate cancer. These data have enabled Dr. Wyatt's research team to match genomic alterations to treatment outcomes.
"We use our genomic profiling techniques to extract information from liquid biopsies, and we then match that information to treatment outcomes," says Dr. Wyatt. "We draw our hypotheses from our analyses, and we then aim to prove those hypotheses in clinical trials."
Dr. Wyatt designed the circulating tumour DNA screening strategy and directs the molecular tumour board for the Canadian Cancer Trials Group (CCTG) Phase II precision oncology umbrella trial for metastatic prostate cancer. The Canada-wide trial matches patients with treatments based on analysis of their circulating tumour DNA and has enrolled more than 350 patients to date.
As a close collaborator of Dr. Kim Chi, Vice President and Chief Medical Officer of BC Cancer, Dr. Wyatt has had close ties to BC Cancer over the course of his career. In recent years, Dr. Wyatt has partnered with the GSC to bring his research to the clinic.
"We are partnering with the GSC to create a test that could be ordered by a clinician and offered at cost in routine clinical practice," says Dr. Wyatt. "I am so happy to be working with the GSC. Their extensive expertise in clinical genomic testing will be an invaluable contribution to our research goals."
Dr. Wyatt has been the recipient of multiple awards including a Coalition to Cure Prostate Cancer Young Investigator Award from the Prostate Cancer Foundation, a Movember Rising Star in Prostate Cancer Research Award from Prostate Cancer Canada and an Early Career Investigator Award from the Canadian Institutes of Health Research.

Learn more about Dr. Wyatt's research here.