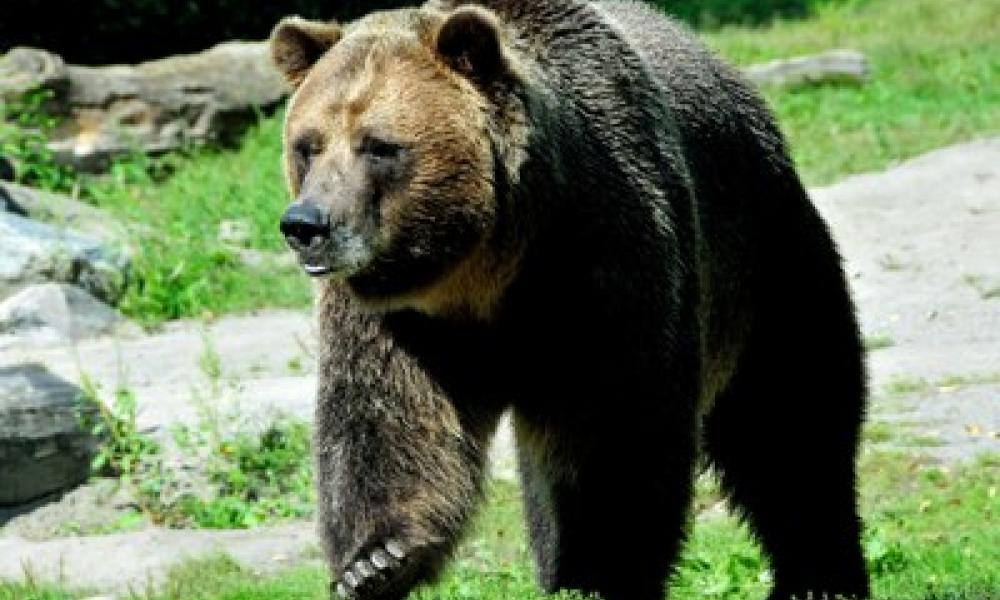 Among the largest predators in the country, the grizzly bear now has another claim to fame: the most complete genetic map for its species. Within 37 pairs of chromosomes composed of about 2.3 billion nucleotide base pairs, scientists have now revealed the location of 19,848 coding genes, 7,061 non-coding genes, 3,671 pseudo-genes, and more, within the grizzly genome.
The grizzly bear DNA was sequenced from a 20-year old male named Samson. He was found as an orphan in Alaska in 1998, when he was less than a year old, rescued and then raised at the Alaska Children's Zoo. He now lives at the Toronto Zoo. The blood sample donated to the GSC was collected during a routine physical exam.
Published in the journal Genes, the sequencing effort was performed at Canada's Michael Smith Genome Sciences Centre (GSC) at BC Cancer, a leading international centre for genomics and bioinformatics research. Dr. Steve Jones, GSC Co-Director and Head of Bioinformatics, was the Principal Investigator.
Most of the funding for this research comes from the CGEn CanSeq150 program. CanSeq150 was launched in 2017 to commemorate Canada's 150th birthday with a goal to sequence the genomes of 150 iconic Canadian species.
Why map the grizzly genome?
The genome is the complete collection of genetic information for a living organism. It contains all of the information needed for it to grow and develop, stored in one long sequence of DNA. It determines many of an organism's characteristics and inherited traits, diseases it may be susceptible to and even provides an archive of historical information about an organism and its species.
Scientists can now investigate grizzly population structure, genetic variations and demographic events, begin to understand gene functionality, identify areas of vulnerability to disease and learn what might be impacting a species' ability to thrive, especially in the face of a warming climate and rapidly changing environments.
The grizzly bear is the most common sub-species of brown bear found in North America. Brown bears were historically found across much of North America, Asia, Europe and even Northern Africa, but a loss of habitat, human encroachment and hunting have seen its range greatly reduced. The California and Mexican grizzly bears are extinct. As encroachment on habitat continues, understanding bear genomes will aid in conservation.
Sequencing of the grizzly genome follows similar efforts at the GSC, including the sequencing and publication of the beluga genome last year.