Members
Staff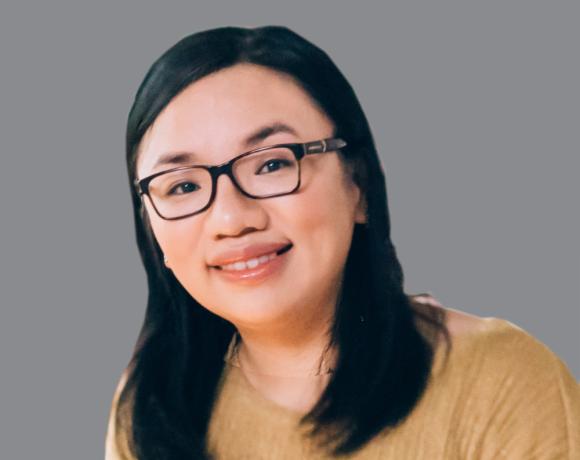 Open Positions
Canada's Michael Smith Genome Sciences Centre (GSC)
Today's Research. Tomorrow's Medicine.
The GSC is a department of the BC Cancer Research Institute and a high-throughput genome sequencing facility. We are leaders in genomics, proteomics and bioinformatics in pursuit of novel treatment strategies for cancers and other diseases.
Among the world's first genome centres to be established within a cancer clinic, for more than two decades our scientists and innovators have been designing and deploying cutting-edge technologies to benefit health and advance clinical research.
Among the GSC's most significant accomplishments are the first publication to demonstrate the use of whole-genome sequencing to inform cancer treatment planning, the first published sequence of the SARS coronavirus genome and major contributions to the first physical map of the human genome as part of the Human Genome Project.
By joining the GSC you will become part of an exceptional and diverse team of scientists, clinicians, experts and professionals operating at the leading edge of clinical research. We look for people who share our core values—science, timeliness, respect—to join us on our mission to use genome science for the betterment of health and society.
Job Reference No. AA2_E01823_Admin_2023_10_18
Summary
The Genome Sciences Centre is looking for a full-time Administrative Assistant.
Do you have fantastic attention to details and are you a strong team player? Are you customer-oriented?
Reporting to the Administrative Coordinator and working within the context of a research environment, the Administrative Assistant produces a variety of confidential and sensitive documents, participates in the preparation and submission of grant proposals and assists with a variety of financial functions within the GSC.
The Administrative Assistant works with diverse and sensitive issues.  This position exercises initiative, judgment and problem solving skills to complete work. 
Key Accountabilities
Maintains a coordinated and up-to-date calendar for the designated Leaders' appointment schedules by determining urgency and nature of requests, scheduling and making necessary arrangements, and resolving time conflicts. 
Coordinates appropriate travel and accommodation arrangements for designated Leaders' attendance, including lab members, at conferences and meetings, confirms reservations, and establishes an itinerary. 
Responds to verbal and written communication and liaises internally and externally to respond to, share information, clarify details, and ensure follow-up by relevant personnel on emergent issues.
Produces timely, accurate and well formatted documents using various word processing, spreadsheet and presentation software packages, including creation of tables, spreadsheets, presentations and reports.  Enters and collects data, and compiles relevant statistical information and reports.
Prepares curriculum vitae and biosketches for scientific staff and lab members.
Administers petty cash.
Reconciles credit cards.
Prepares and submits expense claims.
Performs other related duties as assigned as they relate to the role.
Qualifications
What we'd like you to bring to the role:
A minimum of five years' recently related administrative experience, preferably in a health care or research environment
Superb organizational and word processing skills, and capacity to learn new systems or processes
Strong attention to detail and the aptitude to change focus as needed
The ability to communicate effectively, both verbally and in writing
The ability to be flexible, adaptable, collaborative, and a proven team player
Benefits
Every PHSA employee enables the best possible patient care for our patients and their families. Whether you are providing direct care, conducting research, or making it possible for others to do their work, you impact the lives of British Columbians today and in the future. That's why we're focused on your care too – offering health, wellness, development programs to support you – at work and at home.
Join one of BC's largest employers with province-wide programs, services and operations – offering vast opportunities for growth, development, and recognition programs that honour the commitment and contribution of all employees.
Access to professional development opportunities through our in-house training programs, including +2,000 courses, such as our San'yas Indigenous Cultural Safety Training course, or Core Linx for Leadership roles.
Enjoy a comprehensive benefits package, which includes statutory benefits - Canada Pension Plan, Employment Insurance and WorkSafe BC plus the BC Cancer group benefits plan which includes medical & dental extended health, and group life insurance coverage, and psychological health & safety programs and holistic wellness resources.
Annual statutory holidays (13) with generous vacation entitlement and accruement.
PHSA is a remote work friendly employer, welcoming flexible work options to support our people (eligibility may vary, depending on position).
Access to WorkPerks, a premium discount program offering a wide range of local and national discounts on electronics, entertainment, dining, travel, wellness, apparel, and more.
Job Type: 
Temporary, Full-Time with an opportunity for Regular Full Time employment, 7.5 hrs. per day
Salary Range: 
$55,677 - $73,076. The starting salary for this position would be determined with consideration of the successful candidate's relevant education and experience, and would be in alignment with the provincial compensation reference plan.  
Application
Please submit a detailed cover letter and resume to bcgscjobs@bcgsc.ca, using AA2_E01823_Admin_2023_10_18  in the subject line of your email.
While we value and review all applications, please note that due to the volume of submissions only shortlisted candidates will be contacted. This posting will remain online until the position is filled.
All qualified candidates are encouraged to apply; however, Canadian citizens and permanent residents will be given priority.
Important!
As per the current Public Health Order, full vaccination against COVID-19 is a condition of employment with PHSA as of October 26, 2021.
Please note all jobs at the GSC are based onsite in Vancouver, British Columbia, Canada. Flexible work options may be available for this position upon request and is subject to change in accordance with GSC's operational needs and PHSA's Flexible Work Options Policy.
We believe that equity, diversity and inclusivity are essential for the advancement of human knowledge and science.
We welcome all applicants and provide all employees with equal opportunity for advancement, regardless of race, colour, ancestry, place of origin, political belief, religion, marital status, family status, physical or mental disability, sex, sexual orientation, gender identity or expression, age, conviction of a criminal or summary conviction offence unrelated to their employment.
Back to top