Dr. Costello uses genomics to study tumours in 3D. He is one of 16 speakers that will present at the GSC's 20th Anniversary Symposium, November 21, 2019.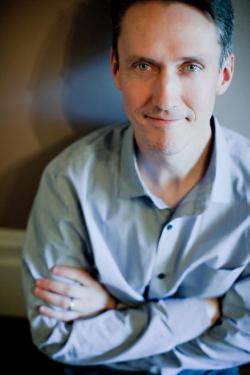 Dr. Costello first established what would become a long-term scientific partnership with the GSC when he submitted an application for an NIH-funded project aimed at mapping the human epigenome in 2007.
"Undoubtedly, we could not have gotten the grant for the Roadmap project without the GSC," says Dr. Costello, "in the whole of the west coast of North America, the GSC was already the biggest and most trusted in Next-Generation sequencing."
The group set out to create reference epigenome maps from as many human tissues and cell types as possible. Over the years, the Roadmap epigenome project matured into a truly fruitful collaboration culminating in several highly impactful publications in Science and Nature. In 2012, Dr. Costello became an associate member of the GSC.
Dr. Costello obtained his PhD from Loyola University in 1994 and went on to the Ludwig Institute for Cancer Research in San Diego for his post-doctoral research. He is currently the Director of the NIH supported Training Program in Translational Brain Tumor Research at UCSF, the Basic Science PI of the UCSF Brain Tumor SPORE and Co-Founder of Telo Therapeutics, Inc.  He also served as the Director of the UCSF-based NIH Roadmap Epigenome Mapping Center.
Dr. Costello's research is currently focused on tumour evolution, heterogeneity and immortality. His team uses MRI-guided biopsies to obtain samples from various regions of a single brain tumour, enabling a 3-dimensional reconstruction of the genomic variations within the different tumour microenvironments. They combine these techniques with longitudinal genomics analyses to reconstruct human brain tumour evolution in vivo.
"The heterogeneity within a tumour is one of the main reasons therapies fail," says Dr. Costello, "We can use this to understand tumour evolution and heterogeneity across the whole tumour in 3D, rather than focusing only on the dominant clone from a single sample."
The Costello Lab also works on targeting the 3rd most common mutation across all human cancers for therapeutic development. Mutations in the TERT promoter give cancer cells their defining feature: immortality. While the mutation itself is not an easy target for drug development, the transcription factor that binds to the mutated promoter is a promising one.
Dr. Costello will present his work on tumour evolution, heterogeneity and immortality at the GSC's upcoming 20th anniversary symposium. There, he is looking forward to learning about the latest and greatest advances in the field of genomics.
"The GSC is at the centre of the evolution of genomics technologies," says Dr. Costello, "everyone else is watching to learn which cutting-edge platforms and algorithms we should be using."